Morning ladies, and possibly gents:) Lately I've come to to terms with the fact that time isn't what it used to be. It used to curl up with me in a chair and a good book and sit for hours, or sit on a stool in the kitchen while I wiled away the hours cooking culinary confections to my hearts content. Now time has a habit of escaping out the door when we least expect it too, and it can be so hard to track down again! I am sure many of you feel the same way, so in order to help out with the cramming-at-the-last-minute that Thanksgiving can mean sometimes, I've put together a list with the top 10 key components to a typical classic Thanksgiving Dinner! I've listed them in no real sort of order, but with a link to the source and recipe under each photo. Ready to get over-excited about Thanksgiving day and feel your mouth water in anticipation? Lets get started!
#2: Stuffing
via
#3: Garlic Mashed Potatoes
via
#4: Turkey Gravy
via
#5: Corn, on the Cobb
via
#6: Dinner Rolls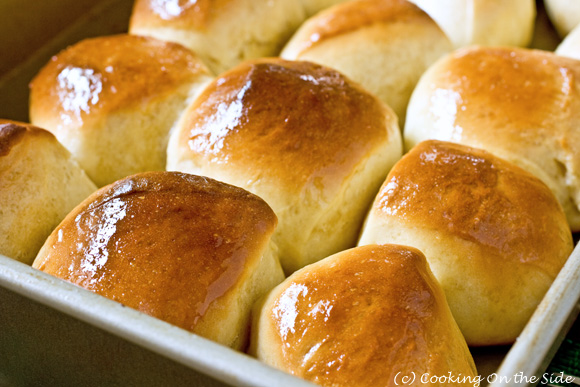 via
#7: Sweet Potato Casserole
via
#8: Classic Cranberry Sauce
via
#9: Dutch Apple Pie
via
I can feel the treadmill beneath my feet even as I type this. haha Worth it though:) I've always loved the mashed poateos the most since I was a little girl. Which part of the meal is your favorite? How do you do the Thanksgiving meal differently? I'd love to hear!
xo, Emily