Ever since I can remember I've had a soft spot for vintage and vintage style toys, and it seems our girly's are no different! Nana Meyers bought Ellie a few wooded puzzles and things for Christmas last year, and both of the girls can spend hours playing with (or in Sophie's case 'biting') them.
We have a growing collection, but I'm always on the lookout for more to add to it. So you can imagin my excitment at discovering so many lovely vintage toy shops on Etsy! Here are a few of my favorites items from a little shop called Oopsie Daisies:
1.'Little People' House 2.Fisher Price Telephone 3.Sewing Machine 4.Hickory Dickory Clock
My favorite though has got to be this cash register: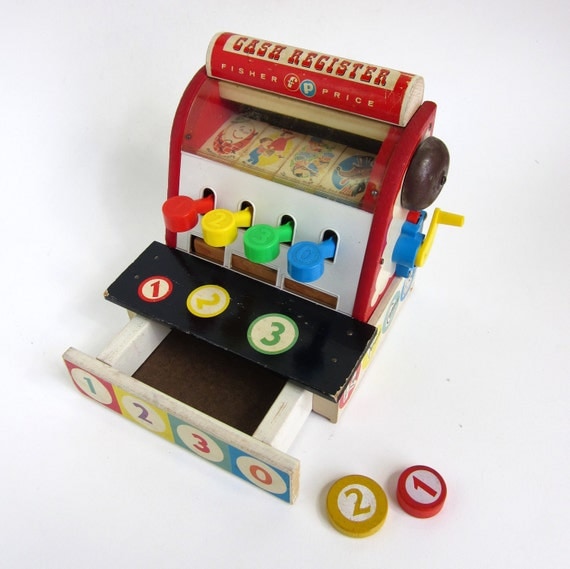 What fun things are you contimplating adding to your house this week?
Have a fantastically relaxing day!